ESSENTRICS Fitness
Tuesdays & Thursdays
9am – 10am
NEW Beginner Class: 10:15-11am
in the Conservatory
October thru May
ESSENTRICS is a full body workout that rapidly changes the shape of your body through a dynamic and fluid combination of strengthening and stretching. By developing strong, lean muscles, the technique helps improve your posture. Perfect for men and women of all fitness levels, this program rebalances the body, prevents and treats injuries, and unlocks tight joints. With a diverse music playlist accompanying each routine, this equipment free workout leaves you feeling energized, youthful, and healthy. 
If you are new to Essentrics, you are invited to come and try a complimentary class on THURSDAY, OCTOBER 5th – contact Judie to register:

pondplace2015@gmail.com.
Regular classes start on Thursday, October 12th
Class size is limited. Pre-registration required.
Punch cards are $120 for 10 classes.
Cash or e-transfer accepted.
You will need a mat, bare feet, and a band if you have one. Don't forget your water bottle!
To Register:
Contact Judie directly at pondplace2015@gmail.com for more information, to register, and for payment. 
Only those who have paid will be on the class list to attend.
**Anyone who has remaining classes on their Aquafit  punch card may use them towards the Essentrics class. However, the Aquafit punch cards will EXPIRE on Dec 31st, 2023.
ESSENTRICS is taught by Judie Coulter, who is a BCRPA Certified Fitness Instructor and is a Level 4 Essentrics instructor certified by the Essentrics Academy.
Judie is an experienced fitness instructor, who is sensitive to the needs and challenges that individuals face when participating in an exercise program. Whether you are unsure of where to start, or you are ready to go to the next level, Judie will be sure to make your workout is appropriate for you.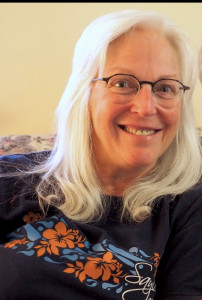 A Message from Judie:
If anyone would like more information or a personal consultation, I am happy to do that.  Please contact me via email: pondplace2015@gmail.com 
Thank you all for your continued support and attendance. It is a real treat to  teach the Aquafit summer program, and a pleasure to bring my Essentrics Program to Craig Bay.