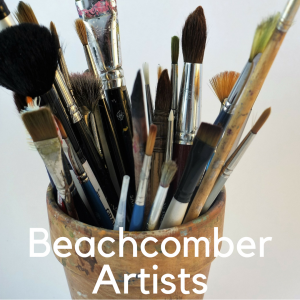 BEACHCOMBER ARTISTS CALLOUT
The Beachcomber Artists are looking for more participants to join them on their painting days in the Beachcomber. 
We meet on Mondays from 9am-4pm and Wednesdays from 12:30-4pm; you come on the day/times that suit you.
Everyone is welcome, women and men, in any medium – watercolours, acrylics, oils, pastels, pencils – and all levels from beginner to advanced.  We're a relaxed group who likes to share their art experiences, ideas, techniques and critiques.  No instructor is provided and you bring your own paints/art materials.
COME JOIN US FOR SOME FUN!
Please direct any questions to
   Carol Chilton  250-586-3303 carolchilton@shaw.ca
Anne Collins  604-961-0826
    Elaine Meighen  250-248-0042