Craig Bay 2019 Charity Golf Classic
September 3, 2019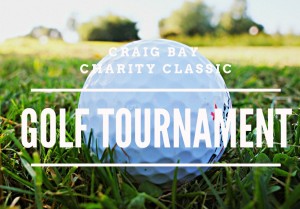 A few spaces still available!
Contact Dave Montgomery (250) 248-6711 or montech@telus.net to register.
Cost: 
$55.00/participant including golf and dinner.
A dinner ticket for a non-golfing partner may be purchased at a cost of $25.00.   
The maximum number of golfers is restricted to 92.  Last year registration sold out in two hours.
How to Register:
Download the registration form HERE or see below, fill in the required information and bring the completed form to the registration. (Copies of the form are also available at the Beach Club office.)

Make cheques payable to Arrowsmith Golf Course; cash payments will not be accepted.

You may register other golfers, however proxy registration is limited to 4 golfers/person. Completed forms and cheques must be submitted for each golfer.

Registration is limited to current Craig Bay residents only. A wait list will be developed if required once the 92 golfers threshold is reached. 

Golfers are responsible for booking and paying for carts directly with Arrowsmith.
Additional Information:
As in previous years, the Craig Bay Food Drive committee will host a 50/50 draw and Hole in One Insurance.  Any surplus cash, after the cost for golf fees and meals are paid to Arrowsmith, will be added to the Craig Bay Fall Food Drive donation.  Last year, an overall donation of approximately $1700.00 to kick off the annual fall food and cash drive was achieved!
A list of the teams and tournament rules will be provided in the September Tidelines.
For additional information, please contact:
Dave Montgomery    (250) 248-6711 – montech@telus.net